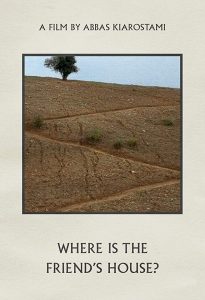 Where's the Friend's House?
Runtime : 1h 27min
Country : Iran
Director : Abbas Kiarostami
Showtime : SAT, from 30 May 2020 at 6:00 PM to 31 May 2020 at 6:00 (24 hrs)
Platform : Online screening
Synopsis
At the village school in Koker, nematzadeh keeps forgetting to do his homework in the right notebook. The next time he forgets, the teacher warns, he'll be expelled!
Well, that evening, his friend Ahmad inadvertently goes home with Nematzadeh's notebook. Ahmad thus sets out in search of this friend's house, in a neighbouring town to return it….