"SAC ANTHROPOLOGY FILM FESTIVAL 2020"
"Loss and Grief through Cultures"
27-31 August 2020
This year, the Princess Maha Chakri Sirindhorn Anthropology Centre (SAC), will be hosting an online film festival or SAC Anthropology Film Festival 2020 between 27-30 August 2020 on the theme of "Loss and Grief through Cultures." Evolving from the SAC ASEAN Film Festival, which had been organized since 2012, and the SAC Visual Anthropology Film Festival, which was held in 2016, the SAC Anthropology Film Festival will expand the scope of its film selections previously focusing on the films from Thailand and Southeast Asia to those from other continents. With our ultimate goal of enhancing a better understanding of cultural diversity, we do hope that the festival will play an important role in exposing its audience to anthropological concepts and perspectives and fostering a heathy, learning environment of Anthropology in Thailand.
About the program
For this year's curated film program, we have brought four documentary films and three fiction films to talk about grief and loss through diverse cultures.
Loss and grief are usually understood as something that is wrong or failures that needs to be kept hidden. French sociologist Emile Durkheim blames this on Capitalism's push to have people obsess and want things to always be nice and good. This makes modern society at large fail to recognize grief and sadness as natural reactions to life's tragic and often unresolvable change.
Considering the year of COVID-19, daily conversations about 'sense of loss' have not been limited to physical loss but also includes spiritual/existential loss as well as the loss of identity. In bringing these films from around the world, the viewers of the SAC Anthropology Film Festival 2020 will get to see how these themes are reflected and communicated by cinematic means. Viewers will get to also see how different cultures understand and respond to grief as well as how different filmmakers choose to tell those stories.
In putting together this festival, we hope that this program and selection of films provide the space and time for our viewers to allow themselves sorrow and grief before needing to navigate 'the new normal'.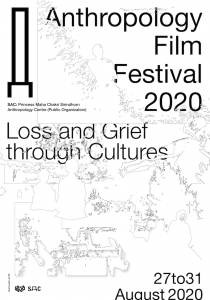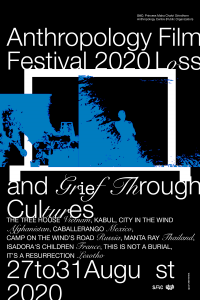 2020 Lineup