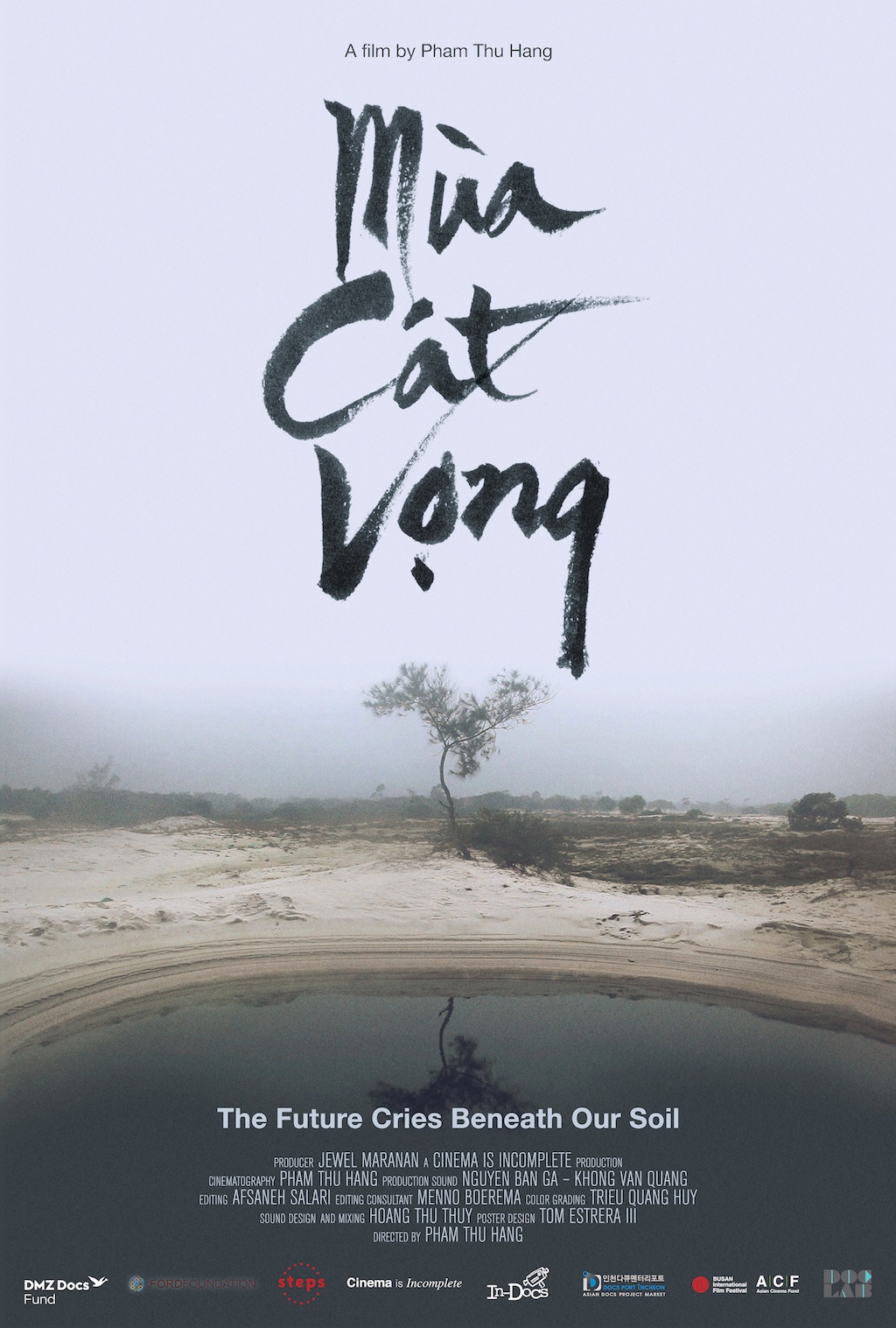 The Future Cries Beneath Our Soil
Runtime : 96mins
Country : Vietnam
Dir. : Pham Thu Hang
Schedule : Sat 22, June 2019 (14.30)
Genre : Documentary
World Premiere : DMZ International Documentary Film Festival 2018
Synopsis
Surrounded by the surreal landscape of Quang Tri province, four men live their lives inseparably from each other. The rhythm of their everyday lives is defined by moments of togetherness in a house with no doors where they all come to drink, smoke, play guitar and sing songs about love and the revolution of the past. Feelings of hatred interweave with compassion, swelling amidst the stagnation of time and space, seemingly awaiting for an unknown. One day, the unknown comes and takes one of them away, leaving the others to go on slipping through an undesired life. Meanwhile, the landscape, located in the border between North and South Vietnam, is what lives on, revealing traces of a war that has outlived its conclusion.
Director's Biography
Pham Thu Hang has worked as a researcher in VietNam Institute of Culture and Art since 2004. She later joined Hanoi Doclab, a breakthrough documentary and video art center in Hanoi where she made several short documentary films. She has since decided to add hervoice in the small but active and growing community of young independent documentary filmmakers in Vietnam. Hang recently obtained her Master's in Documentary Directing in a consortium of three universities in Europe under the DocNomads Joint Masters program in Lisbon, Budapest and Brussels. Her concern in filmmaking opens to many themes but mainly draws attention to rediscovering Vietnamese culture and the connection between the internal world in Vietnam and the world outside, especially in the context of contemporary globalization.