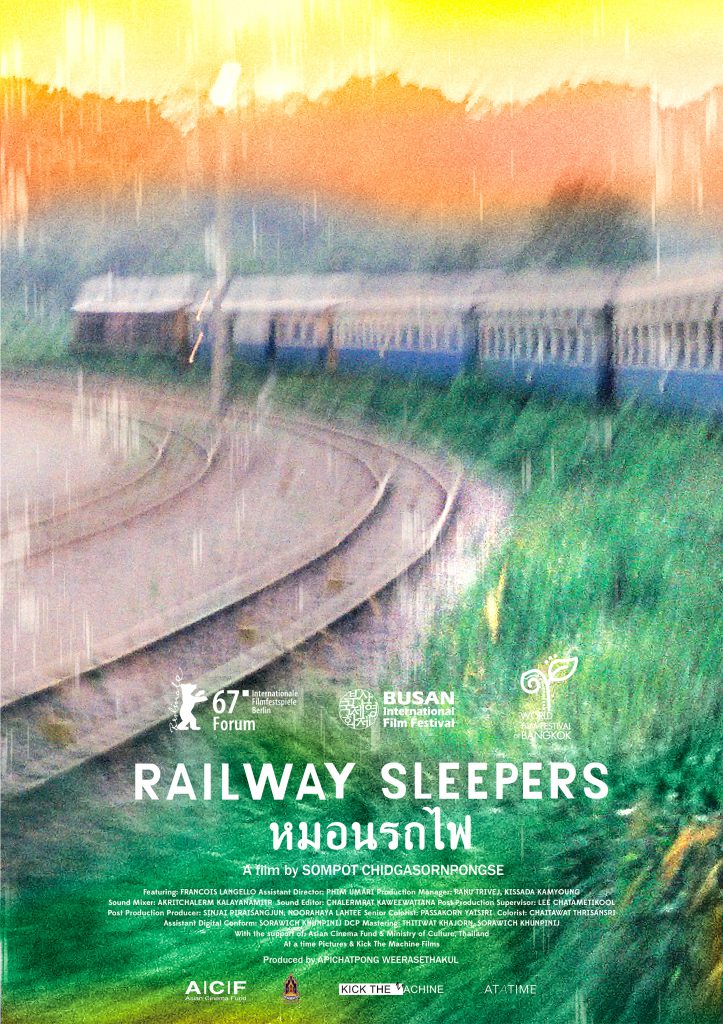 Railway Sleepers
Runtime : 1h 42min
Country : Thailand
Director : Sompot Chidgasornpongse
Showtime : SAT, 25 January 2020 at 1:00-4:00 PM
Venue : Multimedia Room, 2nd Floor, Princess Maha Chakri Sirindhorn Anthropology Centre (Public Organization)
Synopsis
"Railway Sleepers" explores the close connection between Thai people and Thai railway. Through various activities and scenes inside and outside the moving vehicles, the film turns the train into the microcosm of life in Thailand during this changing time. With mundane talk, onboard walks, outward gazes, exchanged glances, sitting, and sleeping, the film takes the audience to experience a 2-day, 2-night trip from the north to the south. As the vehicle's rhythm synchronizes with the mechanism of a movie camera, the history of the Thai train is encapsulated in this moving entity, while we become passengers of light.
Director's Statement
Thailand was introduced to trains in 1890 during the reign of King Rama the 5th. It was once the sign of modernity. However, with corruption and the inefficient operation, the Thai train failed to improve for many decades. From the colonial era on, the Thai train became a vehicle frozen in time.